Despite being an outclass operating system, Windows also entails a painful history of bluescreen error messages. Also known as the Blue Screen of Death, these error messages transmit essential information regarding the faulty system.
How To Fix WHEA Uncorrectable Error Overclock? Some Windows crash errors are more ambiguous than others and, hence, more challenging to troubleshoot. One of these is The Whea Uncorrectable Error overclock.
Causes Related To WHEA Uncorrectable Error Overclock
WHEA UNCORRECTABLE ERROR overclock is categorized as a hardware error. Some of the causes directly related to this error include the following:
Corrupt hardware (GPU, Damaged hard drives, CPU, corrupt RAM, PSU, etc.)
Voltage and Heat issues (voltage changes and overclocking)
Driver compatibility issues
Corrupt Windows system files
Corrupt registry files
Although you cannot solely claim voltage issues to be the primary reason, it has been reported as one of the common causes of this particular error.
The error message and 0x0000124 stop code will designate the specification of the error. For further information about the error, look at the dump found at C:/Windows/Minidump. You will get the error message details with a timestamp.
How To Fix WHEA Uncorrectable Error Overclock? [7 Solutions]
Below are the Not Responding team research-based guides that can work for you. Let's get through each one by one:
1. Run CHKDSK
Before you make any specific hardware modification, try running Windows Check Disk. You perform this task from the Command Prompt.
Talking about CHKDSK is a Windows system tool that confirms the file system and, with a bit of setting alterations, resolves the issues as it runs. Try the following steps:
In the menu search bar, Type the command prompt
Right-click the best match
Choose the option Run as administrator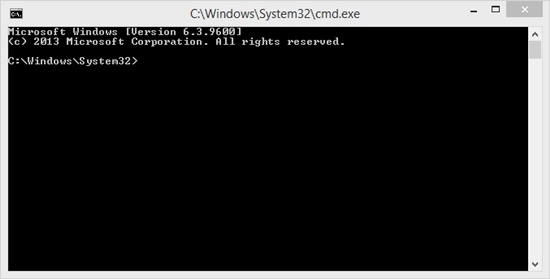 These steps will ensure that your system is scanned for all errors and malfunctioning.
2. Check the System's Hardware
This error is closely linked to system hardware. Hence, before you progress with memory tests and system resets, physically check the system's hardware.
Closely monitor and evaluate the cooling systems, if they are fully functioning. Ensure the RAM is protected in its slots; the CPU cooler has no loosened parts. Evaluate the overall hardware system and then proceed with other fixes.
3. Reset the System Overclocking
Sometimes the modifications made or attaining higher speeds result in the overclocked system. In this quest for higher speeds, there are great chances you will get into the trap of WHEA UNCORRECTABLE ERROR Overclock.
This problem often connects to faulty and incorrect voltages during the overlock process. This overlocking will ultimately make your operating system uneven. The simplest way to get out of this problem is to reset the system BIOS.
This will eventually eradicate the effects of any overclocking.
For this, you will enter your UEFI menu system BIOS or. Follow the steps below:
Turn off your system
After a few seconds, wait and turn on the system again
Press the UEFI/BIOS menu access key. The common keys include F1, F2, F10, ESC, DEL, F2 and F1.
Although the BIOS and UEFI settings differ from manufacturer to manufacturer, the menu titles are usually quite similar. If You are searching for an Overclocking option, these are mostly found under the Voltage, Performance, Advanced, or Frequency menus.
Search for the right menu and reset the overclocking options. Resetting the system will resume the out-of-box state of the system but also become helpful in removing WHEA UNCORRECTABLE ERROR overclock during the process.
4. Reset Your BIOS/UEFI Settings
If clearing the BIOS/UEFI overclock settings has yet not fixed the WHEA_UNCORRECTABLE_ERROR, then all you can do is reset the entire BIOS to default. In the main BIOS menu, there is a choice to undergo a full BIOS settings reset or load the default setup for BIOS. Search for this option and choose it.
5. Update The BIOS/UEFI Settings
Once again, this process largely relies on the manufacturer of the system's motherboard. Some BIOS/UEFI settings are automated for downloading and updating using a desktop utility. While others need an initiation signal for downloading the BIOS update and flashing the firmware yourself.
If you need clarification on the specification of the motherboard of your system. Here is the guide:
Download and then run CPU-Z
Open the Mainboard tab
Search for your motherboard model and manufacturer. You will find the BIOS brand and specifications on this tab.
6. Check The Drivers
New drivers have the possibility of harming your system. Although this issue is rare, Windows 10 can handle most driver updates.
However, you cannot wholly remain aloof from the harm a dodgy driver can put by upsetting your system. Gratefully, Windows 10 lists down any driver updates in the Windows Update section. As Windows Updates can also result in errors, you can quickly figure out where the problem arises.  
Press the Windows key + 1 to open the settings panel.
Select Update Security
View update history. Here you can discover all of the driver updates
Now, in the start menu's search bar, type device manager and select the Best match.
Next, scroll down the list and look for an error signal. If you find nothing, your driver status is probably not the cause of the error.
Another method you can try is to use a third-party tool to update all system drivers instantaneously. Some free tools are available that you can apply to fix most Windows problems.
7. Reset Windows 10 as The Last Resort
If none of those above fixes work for WHEA_UNCORRECTABLE_ERROR, then use the reset function of the Windows 10 Reset and refresh your system.
Head to Settings
Update and Security
Recovery
Under Reset this PC, select "Get started".
Once you press the hit button, the system will restart, so you must have a backup for all the critical and essential files beforehand. When your system restarts, you can select Keep my files or Remove everything.
Frequently Asked Questions (FAQs)
What does WHEA_UNCORRECTABLE_ERROR mean?
WHEA UNCORRECTABLE ERROR is an error code displayed by Windows operating systems when a critical hardware issue has been detected. This type of error can occur due to hardware or software issues, and it indicates that the computer is no longer able to safely continue operation.

The WHEA UNCORRECTABLE ERROR message usually appears on a blue screen along with some additional information about the specific problem that has been detected.

The WHEA UNCORRECTABLE ERROR message often carries more meaning than simply indicating there is a hardware issue; it can also suggest what action should be taken in order to resolve the underlying problem.

For example, if a driver or system file corruption is detected, then the user may need to run system repair tools or reinstall the affected software in order to fix the problem.
Can RAM cause WHEA uncorrectable error?
Can RAM cause WHEA uncorrectable error?  This is a question that many computer users have been asking. WHEA, or "Windows Hardware Error Architecture" is an error reporting system designed by Microsoft to provide advanced warning of hardware issues on a Windows Operating System. It is possible for RAM to be the cause of WHEA uncorrectable errors, but it's not always the case.

Often times when a WHEA uncorrectable error occurs, it will give clues as to what component of your computer might be causing the issue. In some cases, it may be the RAM.

If this is suspected, you should check all memory sticks in your system and make sure they are properly seated and functioning correctly. Additionally, running memory tests can help pinpoint any faulty components if one exists.
How do you find WHEA errors?
When a computer is having issues, WHEA errors can be the cause. WHEA stands for Windows Hardware Error Architecture, and these errors are generated when hardware or software is having problems on a Windows computer. Finding out what is causing the WHEA error can be difficult, but not impossible. Here's how to find them.

The most common cause of a WHEA error is an outdated driver or malfunctioning hardware component. To identify the problem, you will need to run some diagnostic tests such as checking your device manager for any yellow warning signs and running tools such as System File Checker and Driver Verifier to verify that your drivers are up-to-date.

You may also need to use the Event Viewer in Windows which provides more detailed information about any errors that have occurred on your system recently.
Conclusion
Although WHEA UNCORRECTABLE ERROR overclock is considered an ambiguous and tricky error, you can easily handle it if you know all the fixes and underlying causes.
Relevant Guides And Tips